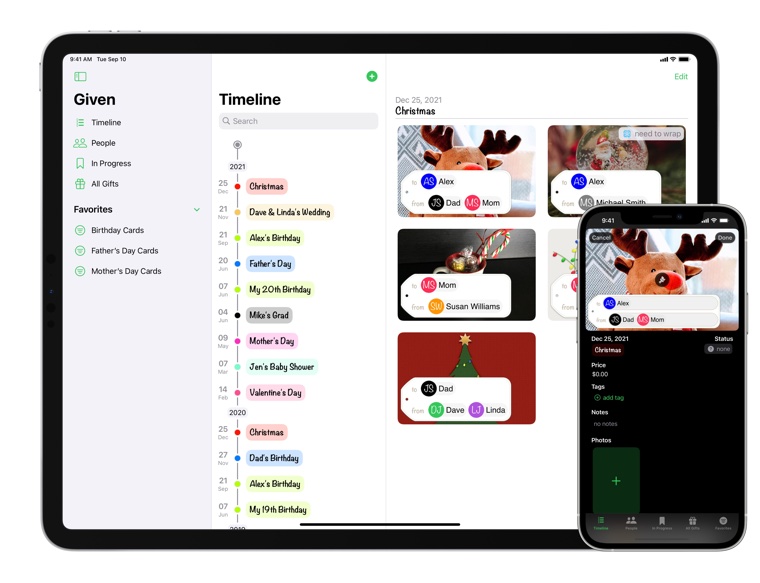 Given 2.0
Have you ever been in the awkward situation where you gave a person the same birthday card or christmas card in consecutive years? Or maybe you can't remember what you gave someone or what you wrote in their card?
The solution to these problems is Given. Given allows you to keep track of the gifts and greeting cards that you've given and received. Whenever you need to get someone a gift, reference your gift giving history in Given to get you on your way to choosing the perfect gift.

Store all of the gift details you might want to reference in the future.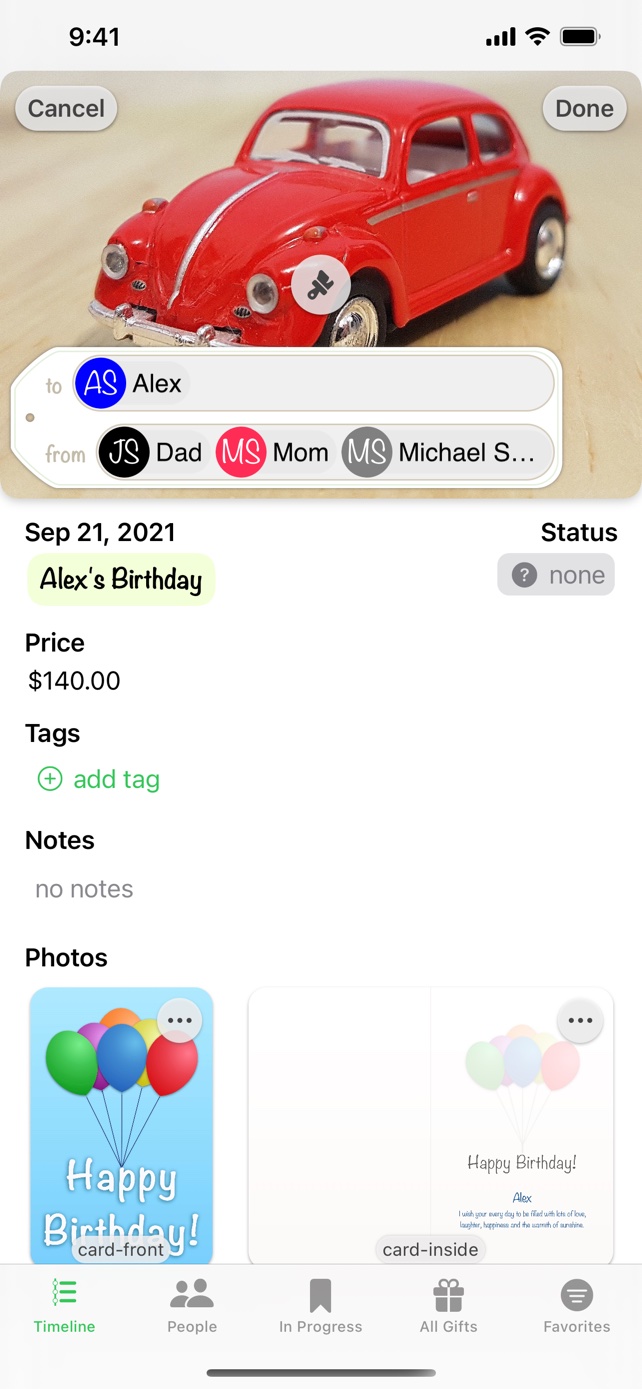 For any occasion.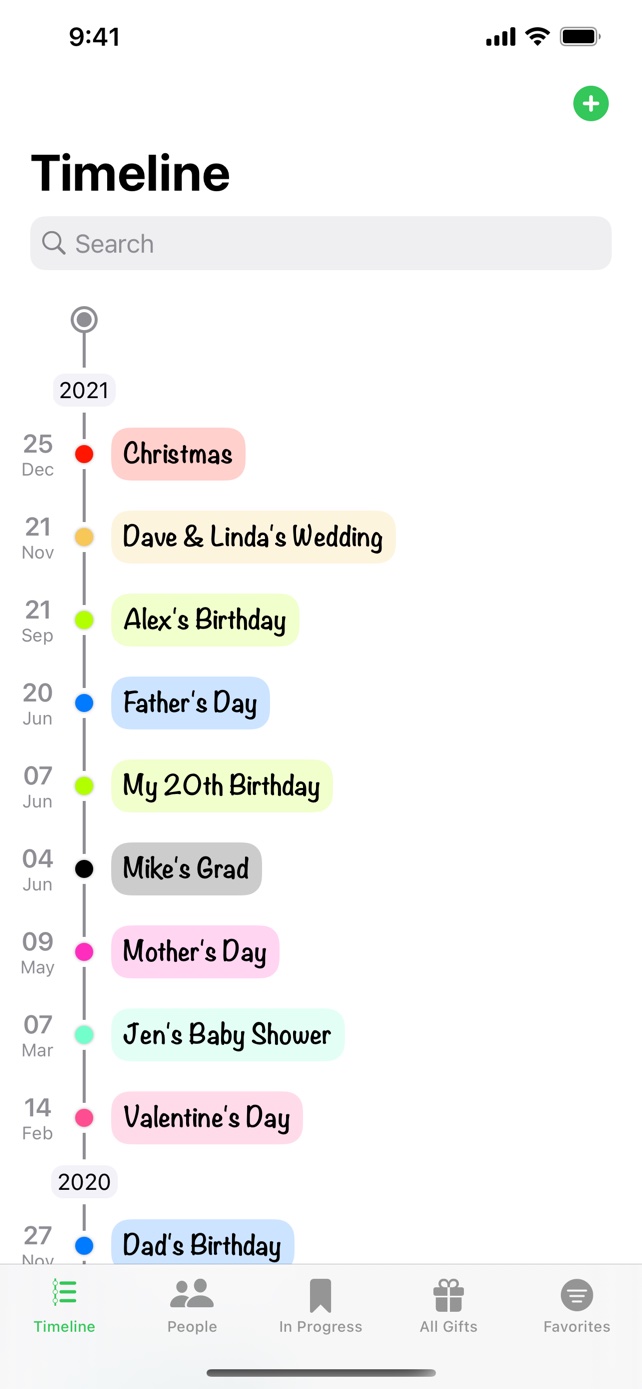 Keep track of all the info you need about someone to find the perfect gift.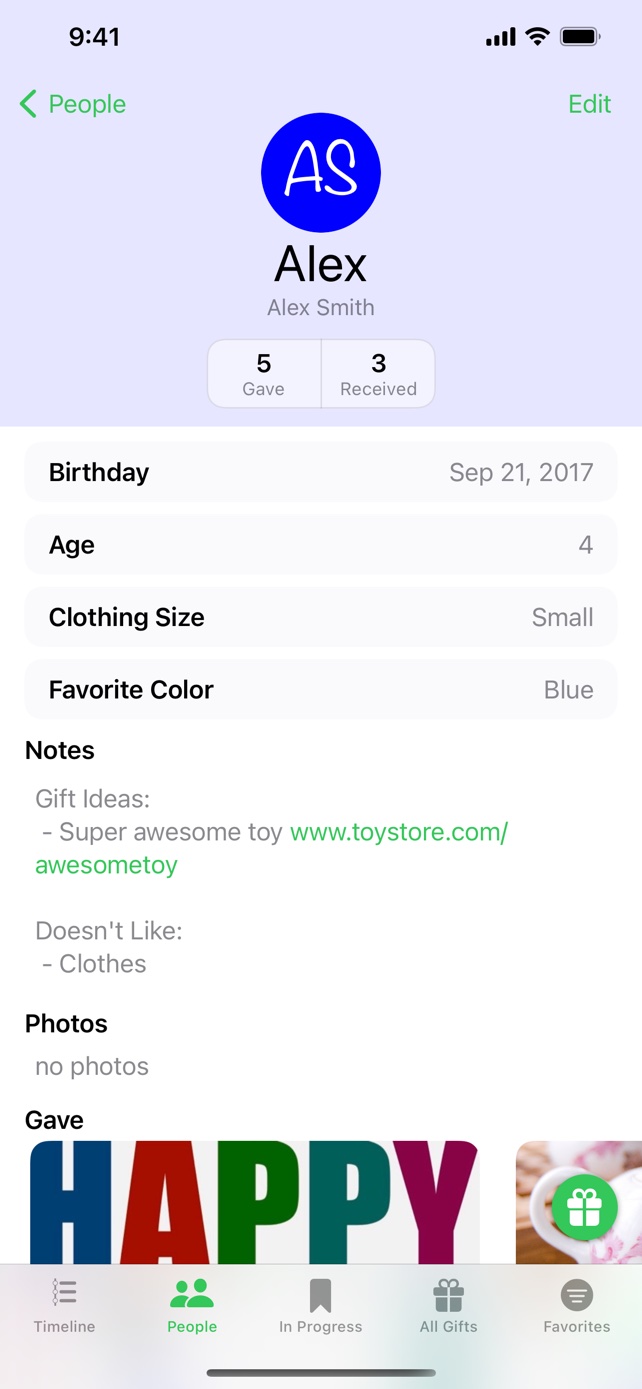 Keep track of gifts you still need to act on so that you never forget to give a gift or to say thank you.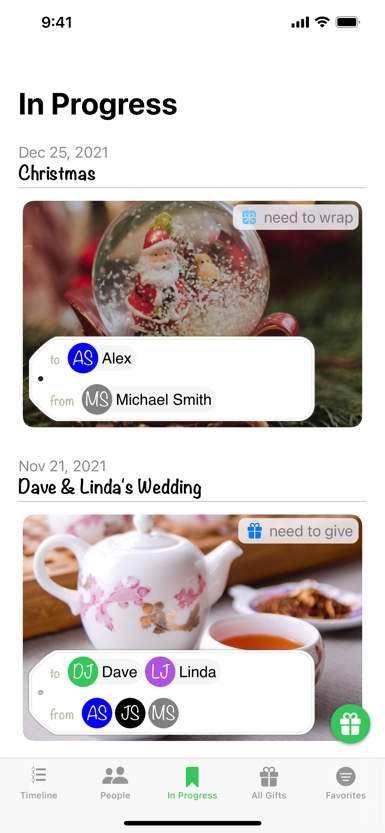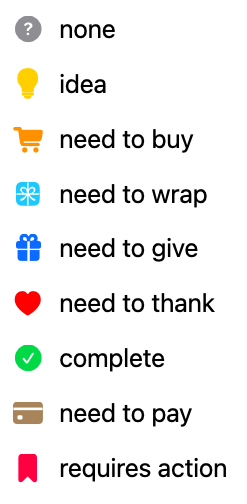 Given is not just for gifts, it can also be used to keep track of greeting cards, flowers, meals, cakes, etc.

Use the perspective correcting cropping tools to create great photos of your greeting cards.

Give gift photos a tag to make it easier to find specific types of photos such as: cards, toys, flowers, etc.

Filter gifts in a variety of different ways to quickly find what you're looking for.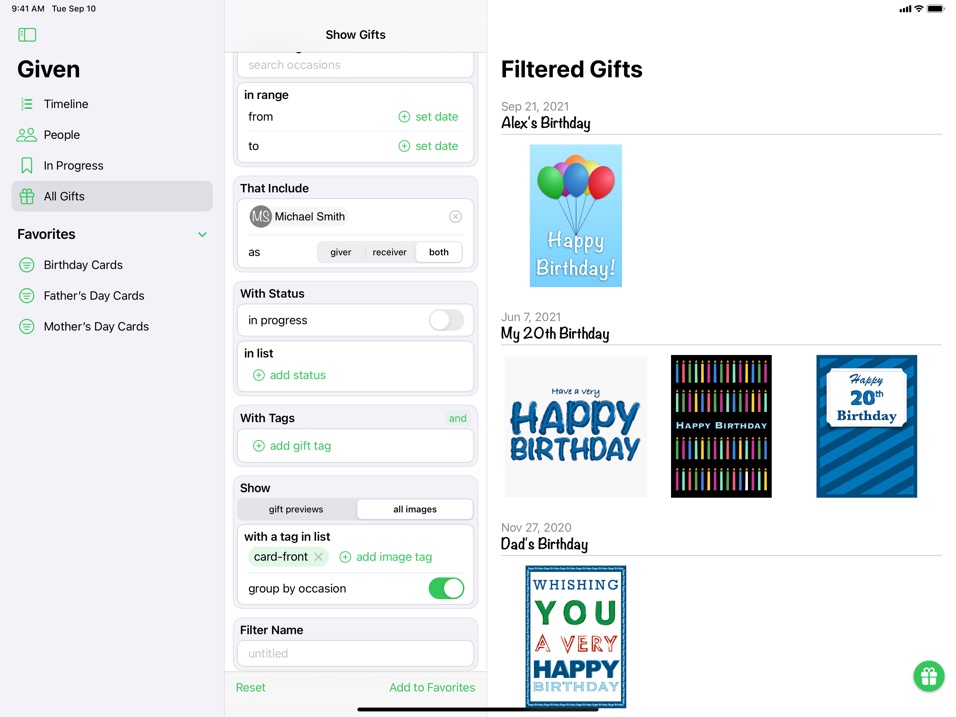 ---